What a weekend it was in Springfield, IL. All I can say is WOW. Talk about quality. Western Illinois University and Black Hawk College teamed up for the first two shows on Saturday. Then, the University of Illinois and Lincoln Land College ran the shows on Sunday. It doesn't take long to realize how much time and effort goes into the preparation of shows, but the students made it look easy!
The one word that stuck out in my mind after a long weekend of pig showing was Family. Exhibiting livestock is truly a family affair. Whether it's your parents helping you feed hogs prior to a show or your friends helping you get up to the ring, everyone is family. Families help out, they encourage, they work, they laugh, and they succeed. Champion Show Stock encourages you to thank your family for all they have helped you accomplish in and out of the show ring.
Here are a few highlights that we caught on camera from the two-day event in Springfield.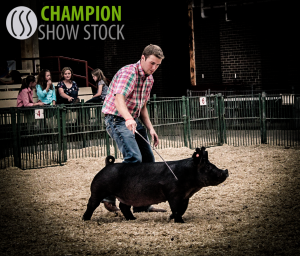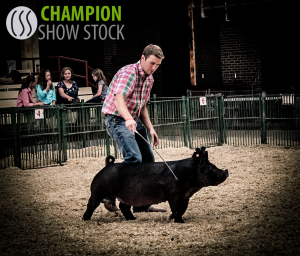 Logan Farnham, FLEX customer, drives his Reserve Grand Champion Gilt across the ring.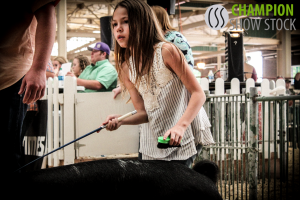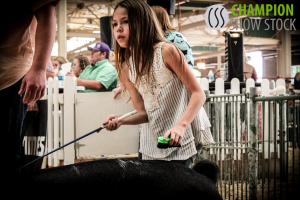 There are two words that describe Avery Rash's demeanor in the show ring: Focused and Determined.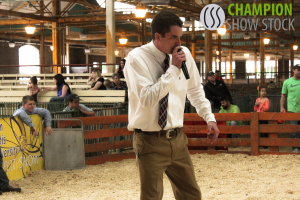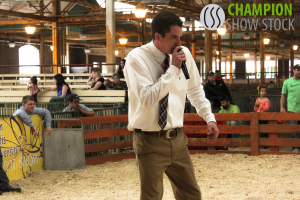 CSS would like to thank all of the judges nation wide who get excited about evaluating livestock and interacting with youth.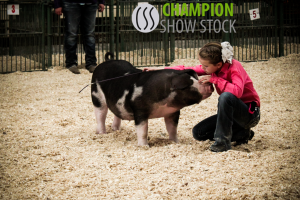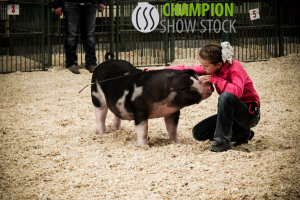 Olivia Shike shows it best; the unbreakable bond between a kid and their livestock.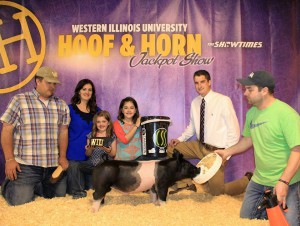 There was a CSS spotting at that backdrop this weekend. Congrats to the Bobell Family with their Reserve Grand Champion Barrow. Photo Credits: Allison Vary.
I hope you all had a fun and safe weekend. The CSS crew looks forward to seeing you around this summer. Please contact Sean Isaacson (815) 739-1013 or Mallory Espenscheid (641) 691-5707 for any product inquiries or deliveries. #CSSWorks #WinFromWithin